Hello People!
Well, today I want to post a prayer for my Country Zimbabwe as it goes through its transition after our previous leader, President Robert Mugabe has stepped down in a forced resignation.
---
You can read all about that through reading CNN's post by clicking here. I'm not going to talk about all the chaos that the country went through before and after all of this happened because that's not what's important right now. What's important right now is the livelihood of the people and the hope that the new leader President Emmerson Mnangagwa will bring peace, stability and financial prosperity for the people of Zimbabwe.
---
---
---
All I can say is that a leader can start off well, but if one gets drunk with power, your end may become tragic. Think of King David in the Bible….He started off well as a shepherd boy, but when he became king and lusted after another man's wife (Uriah's wife), he did the unthinkable and murdered Uriah by sending him off to battle to die there as a diabolical scheme to get Uriah's wife (Bathsheba) to marry him due to his covetousness/jealousy and lust (You can read all about that in 2 Samuel 11).
---
God did not overlook David's crime… Just because you start off well being an honest leader/person in the beginning of your walk with the Lord, doesn't mean that you can't ever stray after a certain time has past. If you lust for power or for other peoples things and move into a realm where you don't care if you hurt other people just to get whatever it is that you want…you will end up doing many unbelievable things that will displease God and judgment will ultimately pass against your head. As Christians, we need to be cautious and humble enough to understand that no matter how humble your beginnings were in your walk with God, when God elevates you into a position of power:
do not let that power corrupt your morals,
do not let that power to steer you away from doing the "right thing",
do not let that power drown nor sear your conscience,
do not let that power be used to abuse other people,
do not let that power be the cause of your downfall.
---
With great power comes great responsibility, so always tune your heart to remain humble, love justice and act with mercy, otherwise, you will succumb to your own devises if you leave your morals unchecked. The Lord stresses that we must guard our hearts above all else as stated in the following verses of scripture:
Above all else, guard your heart, for everything you do flows from it.

---

If you say, "But we knew nothing about this," does not he who weighs the heart perceive it? Does not he who guards your life know it? Will he not repay everyone according to what they have done?

---

And the peace of God, which transcends all understanding, will guard your hearts and your minds in Christ Jesus.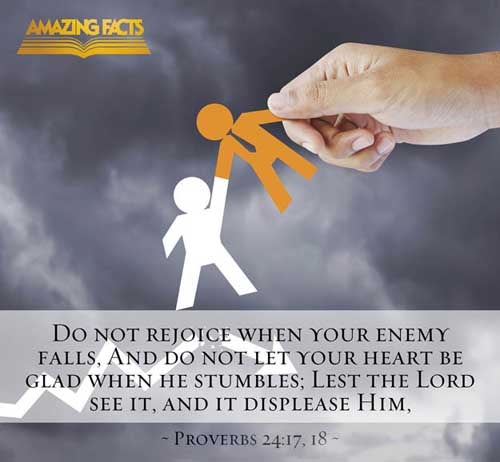 ---
The entire chapter of Proverbs 24 epitomizes what I think is happening in Zimbabwe at this time. The Lord our God does not overlook corruption, oppression and destruction of a people or a country. Those that were part of oppressing the people of Zimbabwe will be dealt with by the Lord's Hand if they fail to repent for their evil schemes and deeds. If God would not overlook the tyrannical abuse of power by Pharaoh in the days of Moses, then I believe that this same God will not overlook the tyrannical abuse of power from any leader that abuses their citizens. I'm not only talking about just Zimbabwe, but this also goes for any other leader of any nation, or to any person in a place of leadership whether it be in the political realm, religious realm or in the business realm. May this serve as a warning to all people that whatever you do to oppress people's lives, the Lord will bring swift judgment against a person's head according to His timing over any level of gross injustice(s) perpetrated against the innocent. It is better to turn away from your wicked ways and seek God to renew a right spirit in you through repentance in order to lead people with Love, Justice and Mercy rather than drown in your pride and obstinacy. So for today, pray for the people of Zimbabwe and pray for your own nation's leaders that they may rule with love, justice, peace, righteousness and compassion for the people that they are called to lead, Amen! God Bless You Everybody! 😀
---
But He gives more grace. Therefore He says: "God resists the proud, But gives grace to the humble."
---